Book Club
Discuss books with fellow lit lovers in the community! We meet the second Thursday of every month at 1:30pm at the Argenta Library. The library can place a hold on the monthly selections for you if you wish. We also try to keep a few spare copies at each circulation desk.
Check out our top-rated books!
We're always open to new members – join at any time! If you can't make it in person to the book club discussion, click here to rate this month's book!
February 2022 Selection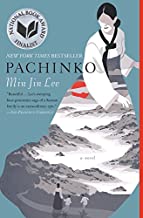 Pachinko
by Min Jin Lee
Discussion: Thursday, February 10th, 2022 at 1:30 pm.
In the early 1900s, teenaged Sunja, the adored daughter of a crippled fisherman, falls for a wealthy stranger at the seashore near her home in Korea. He promises her the world, but when she discovers she is pregnant and that her lover is married she refuses to be bought. Instead, she accepts an offer of marriage from a gentle, sickly minister passing through on his way to Japan. But her decision to abandon her home, and to reject her son's powerful father, sets off a dramatic saga that will echo down through the generations.
March 2022 Selection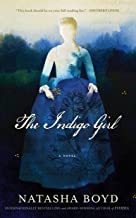 The Indigo Girl
by Natasha Boyd
Discussion: Thursday, March 10th, 2022 at 1:30 pm.
In 1739, Eliza Lucas is sixteen years old when her father leaves her in charge of their family's three plantations in South Carolina, then proceeds to bleed 
the
 estates dry in pursuit of his military ambitions. Her mother wants nothing more than for their South Carolina endeavor to fail so they can go back to England. Her family is in danger of losing everything. Hearing how much 
the
 French pay for 
indigo
 dye, Eliza believes it's their salvation. But thwarted at every turn, even by her family, Eliza finds her only allies in an aging horticulturalist, a lawyer, and a slave with whom she strikes a dangerous deal: teach her 
the
 intricate, thousand-year-old secret process of making 
indigo
 dye, and in return — against 
the
 laws of 
the
 day — she will teach 
the
 slaves to read.
April 2022 Selection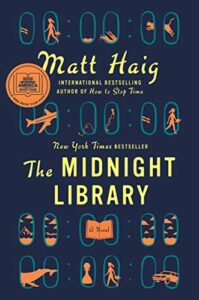 The Midnight Library
by Matt Haig
Discussion: Thursday, April 14th, 2022 at 1:30 pm.
Between life and death there is a library. Up until now, Nora Seed's life has been full of misery and regret. She feels she has let everyone down, including herself. When she finds herself in the Midnight Library, she has a chance to make things right. The books in the library allow Nora to live as if she had done things differently. She can now undo every decision she regrets. But soon her choices place the library and herself in extreme danger.
Past discussion selections:
January 2022: Flight Of The Sparrow by Amy Belding Brown — Our Rating: 4.32
December 2021: The Guest List by Lucy Foley — Our Rating: 3.39
November 2021: The Color Of Lightning by Paulette Jiles — Our Rating: 3.88
October 2021: The Watchers by Dean Koontz — Our Rating: 4.47
September 2021: Sold On A Monday by Kristina McMorris — Our Rating: 3.20
August 2021: A Hundred Summers by Beatriz Williams — Our Rating: 2.75
July 2021: The River At Night by Erica Ferencik — Our Rating: 3.61
June 2021: Cherokee America by Margaret Verble — Our Rating: 3.04
May 2021: The Bartender's Tale by Ivan Doig — Our Rating: 3.95
April 2021: If the Creek Don't Rise by Leah Weiss — Our Rating: 4.17
March 2021: Burial Rites by Hannah Kent — Our Rating: 4.28
February 2021: We Are Not Ourselves by Matthew Thomas — Our Rating: 2.56
January 2021: Pompeii by Robert Harris — Our Rating: 4.27


Interested in participating? Let us know!
We'll keep you informed of future discussions and even place a hold on the book for you.
Each month the Book Discussion Group rates the book that we have read on a scale from 1-5.