Book Club
Discuss books with fellow lit lovers in the community! We meet the second Thursday of every month at 1:30pm at the Argenta Library. The library can place a hold on the monthly selections for you if you wish. We also try to keep a few spare copies at each circulation desk.
Check out our top-rated books!
We're always open to new members – join at any time! If you can't make it in person to the book club discussion, click here to rate this month's book!
July 2021 Selection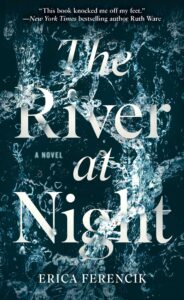 The River At Night
by Erica Ferencik
Discussion: Thursday, July 8th, 2021 at 1:30 pm.
Stifled by a soul-crushing job, devastated by 
the
 death of her beloved brother, and lonely after 
the
 end of a fifteen-year marriage, Wini is feeling vulnerable. So when her three best friends insist on a high-octane getaway for their annual girls' trip, she signs on, despite her misgivings. A freak accident leaves 
the
 women stranded, separating them from their raft and everything they need to survive. When 
night
 descends, a fire on 
the
 mountainside lures them to a ramshackle camp that appears to be their lifeline. But as Wini and her friends grasp 
the
 true intent of their supposed saviors, long buried secrets emerge and lifelong allegiances are put to 
the
 test.
August 2021 Selection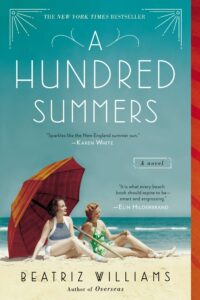 A Hundred Summers
by Beatriz Williams
Discussion: Thursday, August 12th, 2021 at 1:30 pm.
New York socialite Lily Dane has just returned with her family to the idyllic oceanfront community of Seaview, Rhode Island, expecting another placid 
summer
 season among the familiar traditions and friendships that sustained her after heartbreak. That is, until the Greenwalds take up residence in Seaview. Nick and Budgie Greenwald are an unwelcome specter from Lily's past: her former best friend and her former fiancé, now recently married — an event that set off 
a
 wildfire of gossip among the elite of Seaview, who have 
summered
 together for generations. But the ties that bind Lily to Nick are too strong and intricate to ignore, and the two are drawn back into long-buried dreams, despite their uneasy secrets and many emotional obligations. Under the scorching 
summer
 sun, the unexpected truth of Budgie and Nick's marriage bubbles to the surface, and as 
a
 cataclysmic hurricane barrels unseen up the Atlantic and into New England, Lily and Nick must confront an emotional cyclone of their own, which will change their worlds forever.
September 2021 Selection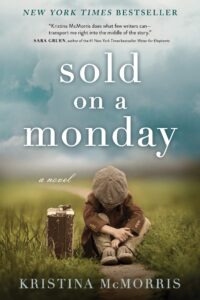 Sold On A Monday
by Kristina McMorris
Discussion: Thursday, September 9th, 2021 at 1:30 pm.
2 CHILDREN FOR SALE: The sign is 
a
 last resort. It sits 
on
a
 farmhouse porch in 1931, but could be found anywhere in an era of breadlines, bank runs and broken dreams. It could have been written by any mother facing impossible choices. For struggling reporter Ellis Reed, the gut-wrenching scene evokes memories of his family's dark past. He snaps 
a
 photograph of the children, not meant for publication. But when it leads to his big break, the consequences are more devastating than he ever imagined. At the paper, Lillian Palmer is haunted by her role in all that happened. She is far too familiar with the heartbreak of children deemed unwanted. As the bonds of motherhood are tested, she and Ellis must decide how much they are willing to risk to mend 
a
 fractured family.
Past discussion selections:
June 2021: Cherokee America by Margaret Verble — Our Rating: 3.04
May 2021: The Bartender's Tale by Ivan Doig — Our Rating: 3.95
April 2021: If the Creek Don't Rise by Leah Weiss — Our Rating: 4.17
March 2021: Burial Rites by Hannah Kent — Our Rating: 4.28
February 2021: We Are Not Ourselves by Matthew Thomas — Our Rating: 2.56
January 2021: Pompeii by Robert Harris — Our Rating: 4.27


Interested in participating? Let us know!
We'll keep you informed of future discussions and even place a hold on the book for you.
Each month the Book Discussion Group rates the book that we have read on a scale from 1-5.