SHINE by JESSICA JUNG
A REVIEW by ALEXA DUNCAN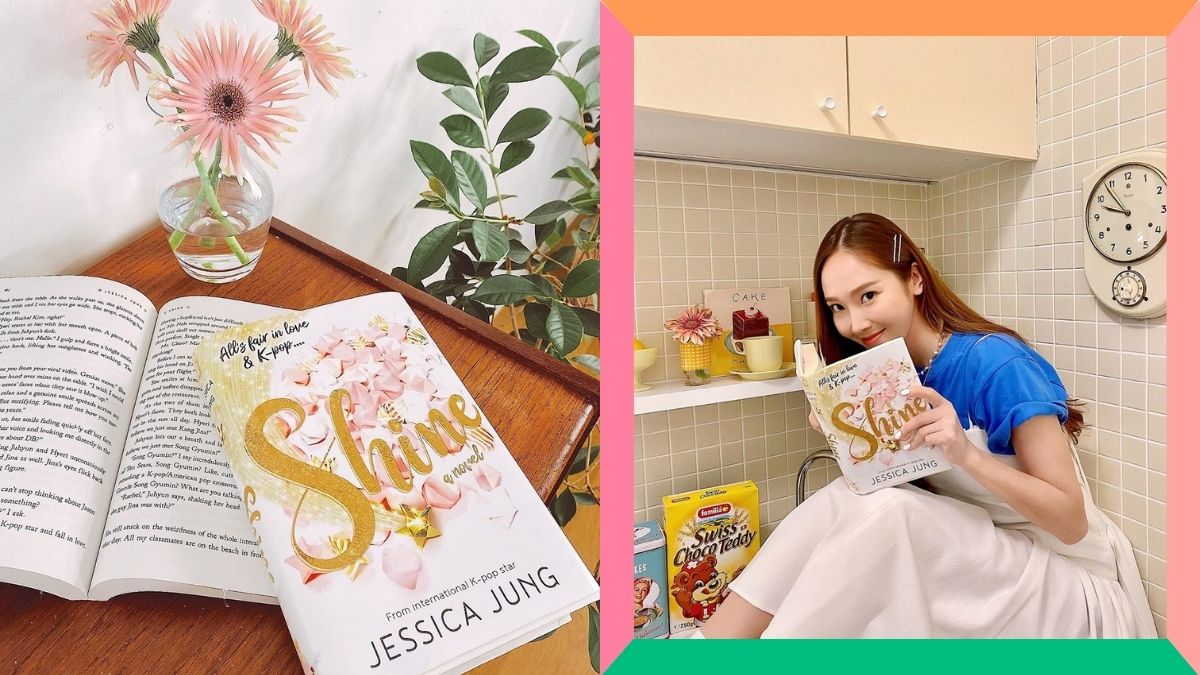 Welcome to another New Release Thursday, readers, and welcome to another instance of me cheating a little. Shine isn't a super new book. It was released in September of 2020, but it's a new book to the library, so I'm bending the rules. I write these posts, I can totally do that. Now, onto the synopsis:
Shine follows Korean-American teenager, Rachel Kim, as she plans to make her debut in one of South Korea's brand new girl groups, under a company called DB Entertainment. The book is set in Seoul and delves deep into the brutal world of K-pop stardom–specifically how hard the life is for trainees of these big entertainment companies. There's drama, romance, secrets, and more, all wrapped up in one little book written by someone who would know it best: Jessica Jung.
For the uninitiated, Jessica Jung is a former member of the wildly popular K-pop girl group, Girls' Generation. Girls' Generation is one of the original groups at the head of the Hallyu–the Korean Wave–the global proliferation of Korean pop culture. As a Hallyu fan myself and a fan of Girls' Generation, I knew when I saw this book that had to read it.  I couldn't wait to see what secrets Jessica would unearth about the K-pop industry–seeing as she herself didn't have the best exit when she was essentially kicked out of Girls' Generation.
But this isn't a post about Jessica or Girls' Generation. This is a post about Shine.
To put it shortly: I enjoyed. Shine. Did I think it was a literary masterpiece worthy of the Pulitzer? No. This isn't an exceptionally well-written book, nor is it anything we've not seen before. The real pull of the book is Jessica herself. If you're into K-pop at all, you've probably heard of Girls' Generation, and to have a former member write a book about K-pop is exciting. That being said, I didn't hate the boo, either. Rachel was a fine main character and she worked hard. I appreciated the discussions about not feeling "enough" in Korea and America both. I especially loved Leah, Rachel's little sister, and the bond the two girls have. (If you ask me, this sisterly bond is based off Jessica and her own sister, Krystal, who is a K-pop star in her own right).
We have a few other characters, namely Mina–Rachel's torturer and overall mean girl–and Jason Lee, Rachel's love interest and DB's golden boy. They were fine, I guess. We didn't get much character development from either of them, but at least Jason had something of a backstory. He frustrated me more than anything with how dense he was. Now that I know Shine will get a sequel, I'm interested to see where these characters go. Especially Mina, whose role never extends beyond her mean girl status.
If you want to pick up Shine for yourself, you can get it at the Oreana library today!