Library Online Catalog
As an AOPLD patron, you can use our online catalog, called SHARE, to find and request books both locally and around our entire library system.
Go to our catalog homepage or use the search box below to get started right away. If you need help, check out our webpage on how to use our catalog.
Search catalog for:
Library on the Go (Overdrive)
As an AOPLD patron, you also automatically have access to two online libraries. The first is Library on the Go, which is powered by a company called Overdrive. If you want to learn how to use it, have a look at our Overdrive help page.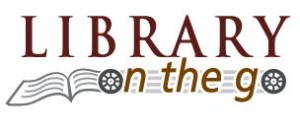 eRead Illinois (Cloud Library)
Our second online library is called eReadIllinois. It is powered by the Cloud Library. To learn how to use it, see our Cloud Library help page.


A to Z World Culture
We have three new online databases powered by the company A to Z. The first one is a database of world cultures, organized by country. It even includes teaching guides!

A to Z World Food
With thousands of international recipes, hundreds of fascinating culture and ingredient articles, and essential culinary resources, A to Z World Food brings international cuisines to you, form Albanian byrek to Zimbabwean matemba!

A to Z World Travel
The second A to Z database is about travel. It is organized by city and includes not only information about attractions, food, hotels, etc., but also safety information, maps, and language guides!

A to Z Maps Online
The third database contains maps, both current and historical. There are maps from all over the world! Historical maps, topographic maps, regional maps, military maps, Library of Congress maps, climate maps, geological maps, ecological maps, and much more! This database would be very useful to anyone doing historical or geological research, and is a great resource for homeschoolers!